TOPSTARZ

 is all about helping people, and is why 

TOPSTARZ

 contains more NATURAL energy rather than insane amounts of sugar or caffeine, providing healthier options with safe caffeine levels from ZERO to a strong cup of coffee, and STEVIA, an all-natural sweetener.
A NEW NAME IN ENERGY
TOPSTARZ contains the strongest clinically proven, never before used combination of ingredients recommended by doctors, to CLEANSE and PROTECT the LIVER while promoting RECOVERY, FOCUS, STAMINA, FAT LOSS, ANTI-AGING, MOOD, CIRCULATORY and IMMUNE HEALTH.
No other supplement out there has our REVOLUTIONARY blend of GLUTATHIONE, CARNOSINE, and MILK THISTLE for cleansing the liver.  TOPSTARZ even contains VITAMIN C, ZINC, and POTASSIUM, along with all the nutrients other drinks "claim" to have.  In addition, we are the FIRST to bring you the SAFEST and MOST POWERFUL form of B12 WHILE OTHERS use CYANOCOBALAMIN which is bound to CYANIDE.
Carnitine  

Carnosine  

Citrulline  
Choline  

Glutathione 

Milk Thistle 
Get Serious, Get Rejuvenated with TOPSTARZ ENERGY!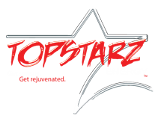 For more information, Email Us or give us a call @ 855-55-STARZ